MailStore is delighted to have received the Business Excellence Award 2023 in the category "Best Independent Email Archiving Vendor".
This year, the monthly international business magazine Acquisition International – "AI" for short – presented its Business Excellence Awards for the seventh time. Published for the first time in 2010 by UK B2B publishers AI Global Media Ltd., the magazine Acquisition International now provides 108,000 readers in more than 170 countries with news, comment and analysis on topical business issues and trends.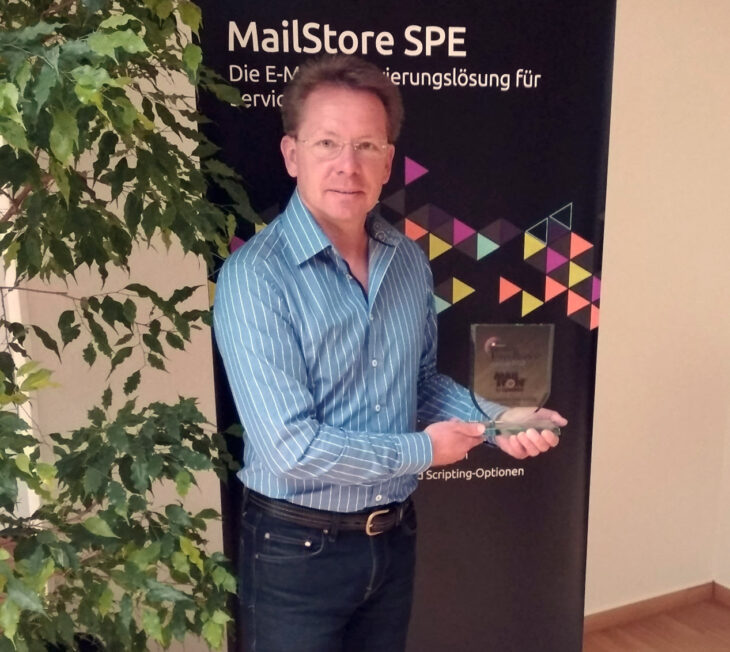 Norbert Neudeck, Director of Sales at MailStore Software GmbH, was particularly delighted to receive the accolade: "Even after more than 15 years of MailStore history, many SMBs and software companies still do not attach the same importance to email archiving as they do to IT-related topics such as backups or anti-virus software. The benefits to be gained by a company when using a professional email archiving solution go far beyond legal compliance. So, we're all the more gratified that our efforts have been honored in the Business Excellence Awards."
The Business Excellence Awards honor companies from a wide range of business sectors, irrespective of how big or well-known they are. Nominations are submitted by the readers.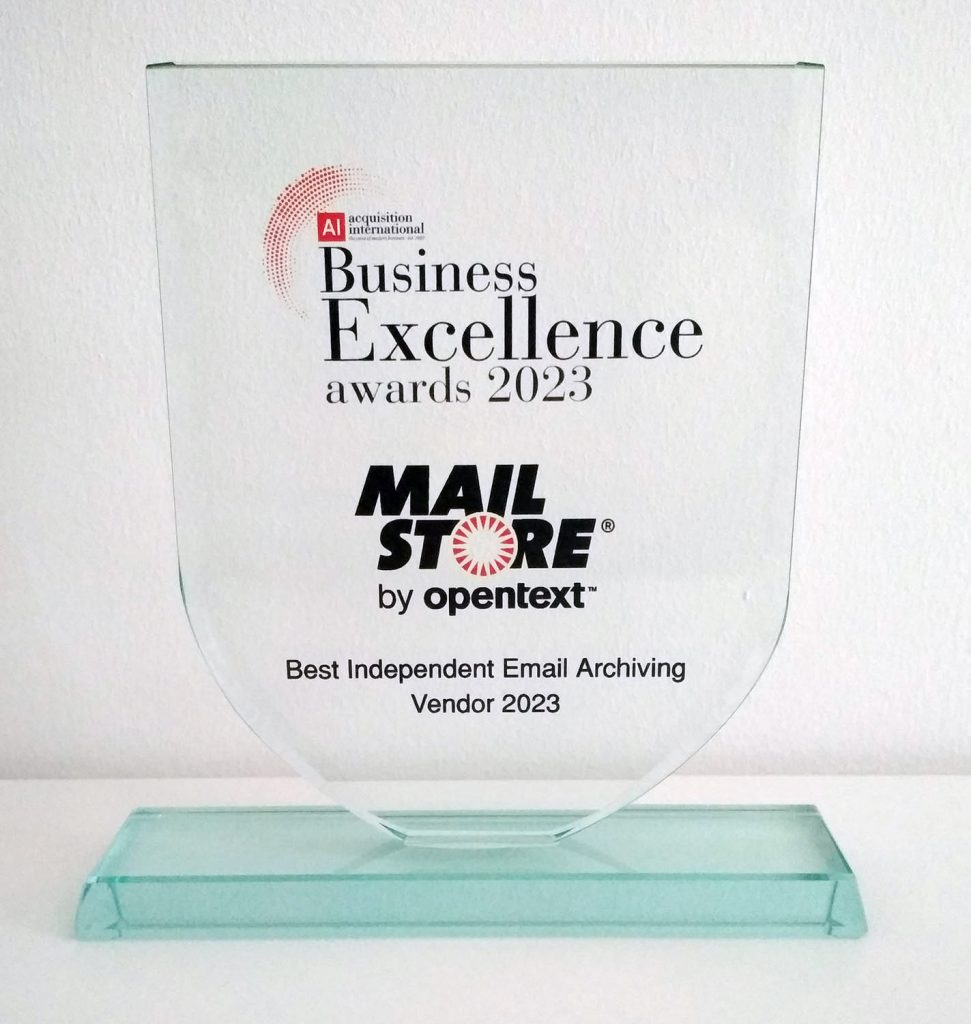 A research team at Acquisition International then analyses all the publicly available information on nominees and a jury rates the companies on this basis. In order to win an award, a company must satisfy a whole array of different criteria in the areas of e.g. client management and client feedback, innovation, corporate growth, longevity and reputation.
Highlights in our case included the user-friendliness of our email archiving solutions, coupled with a fair pricing policy and first-rate customer support. In addition, our software facilitates the optimum use of email as an information resource, while supporting legal compliance in the area of document retention. Our software is constantly being developed, so users always have a simple, secure, flexible and scalable email archiving solution at their disposal.
Source: MailStore