DattoCon22 was a great success and NSS was there
Kaseya, the leading global provider of unified IT management and security software for managed service providers (MSPs) and mid-market enterprises (MMEs), opened DattoCon in person following a three-year pandemic-induced hiatus.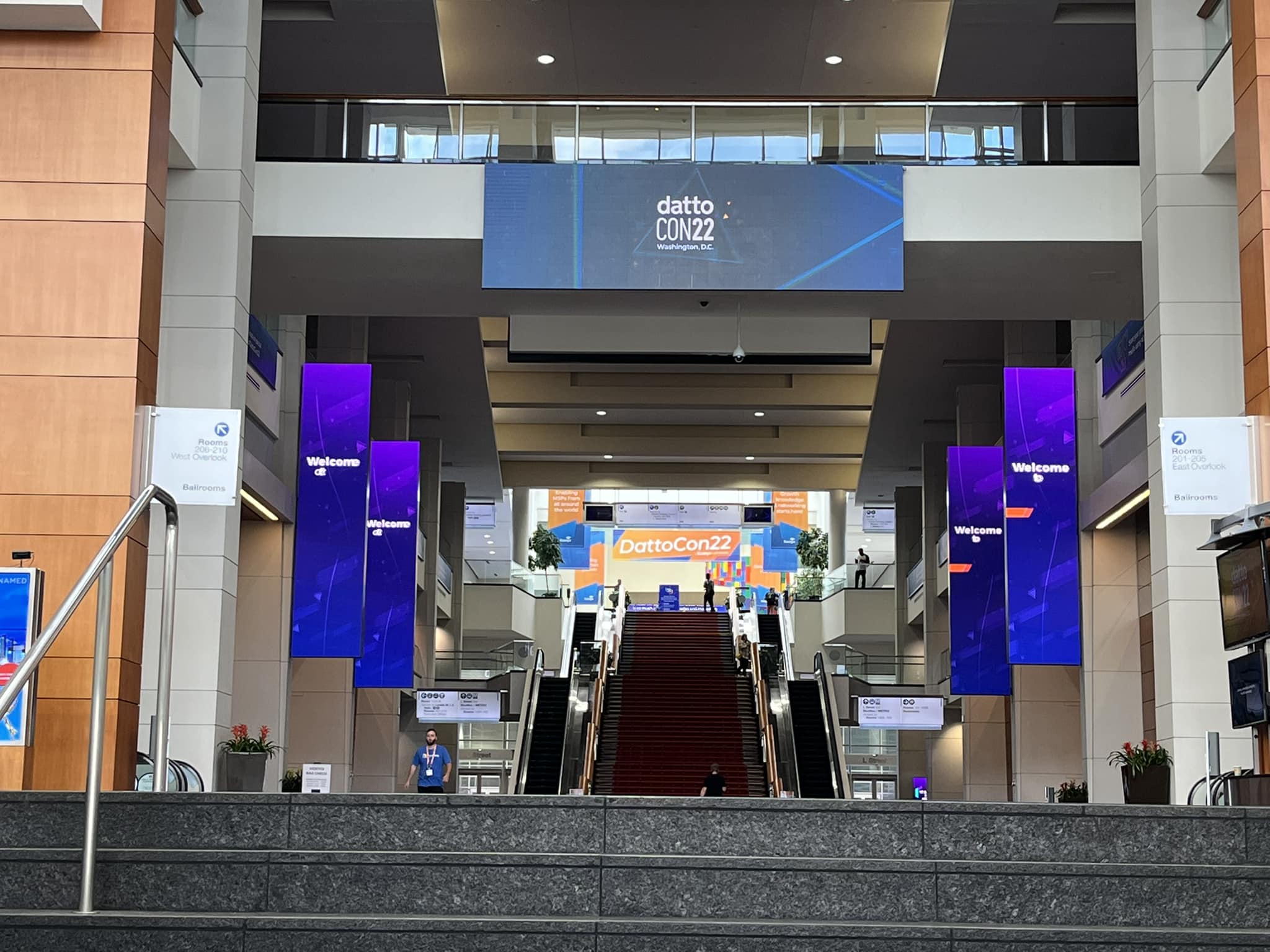 The conference attracted over 2.700 from 29 countries and was held September 11-13th at the Walter E. Washington Convention Center in Washington, D.C. Kaseya CEO Fred Voccola joined by leaders from Datto, articulated the strategic direction of Datto and unveiled a host of innovations, including the latest additions to the security portfolio available for Datto Partners to offer to their customers.
"We are super excited about this year's DattoCon and sharing with our partners, how much stronger we are as a result of Kaseya and Datto coming together," said Voccola. "We're also happy to have everyone back together for the first in person DattoCon since the pandemic – this will be a tremendous opportunity for networking, learning and some fun!"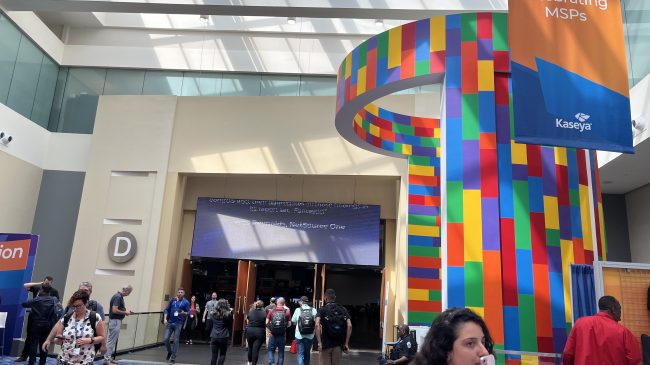 Fred Voccola shared the vision behind combining Datto and Kaseya and highlighted exciting new developments, including new product innovations and enhanced pricing options for Datto partners during his CEO keynote address. A big message during Monday's start of DattoCon 2022 was helping MSPs make the most of the massive market opportunity with SMBs by reducing their pain points.
Kaseya is going to make Datto more affordable and help MSPs and address challenges like "vendor fatigue." That's according to Fred Voccola, Kaseya's CEO. He addressed MSPs during the start of this week's DattoCon 2022 in Washington, D.C. More than 2,700 attendees are at the conference.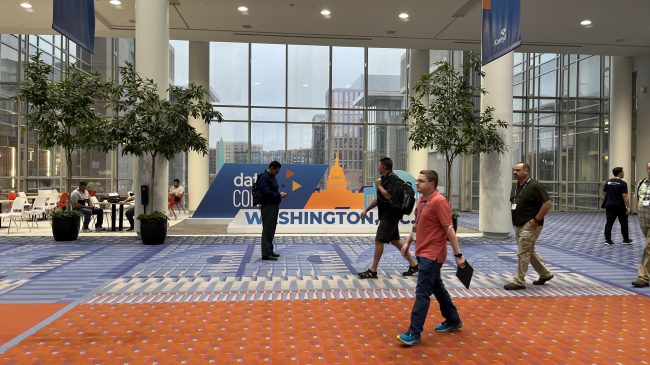 Voccola said Datto's Autotask is the best professional services platform (PSA), and its remote monitoring and management (RMM) "rocks." He also said MSPs will see an average 15% reduction in the cost of Datto solutions. "Is Kaseya going to force a change in commercial terms?" Voccola said. "Absolutely not, we're not changing any terms of existing licensing deals. We will continue the existing business models and offer enhanced savings for longer-term commitments." MSPs are suffering from vendor fatigue in that the average MSP is working with 17 vendors, he said. That's "too much overhead and a pain in the butt." Kaseya and Datto coming together can potentially reduce that from 17 to one, "greatly reducing complexity in managing vendors," Voccola said. "We address this with workflow integrations," he said. "Because we own the platform and control the road map, we're able to deliver hundreds of deep integrations, adding about 25 per month, on top of lightweight integrations we have."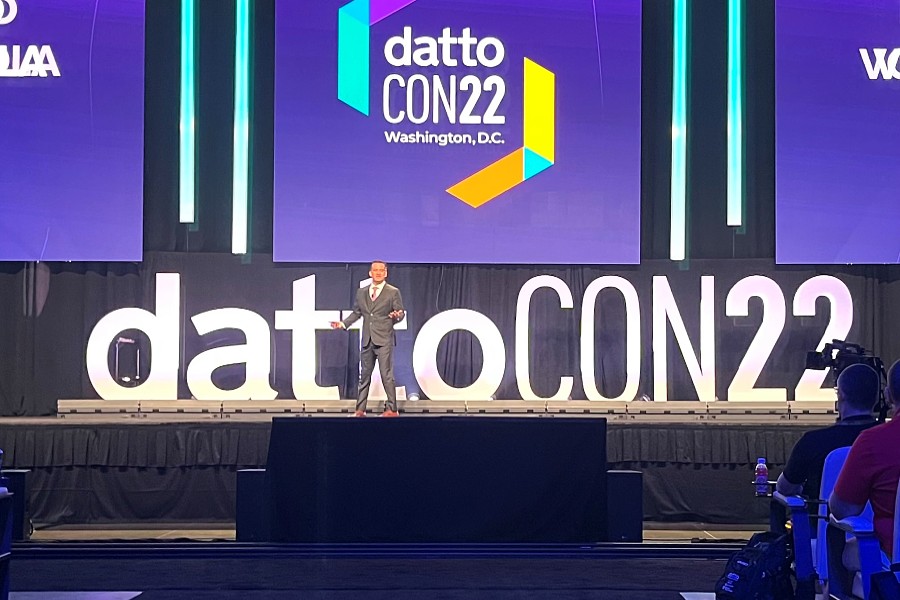 It's now been 10 weeks since Kaseya completed its $6.2 billion acquisition of Datto. The deal has generated controversy from MSPs concerned Datto will change for the worse as a result. Voccola (pictured on stage above) said Datto plus Kaseya is "100% focused" on partner-centricity. "Our company exists to serve the MSP community," he said. "This company only succeeds when you succeed. We recognize everything we do is built around that fact."
With the Datto acquisition, the combined company is making a $14 billion investment in the MSP community.
Voccola said Kaseya and Datto coming together is "transformational" for the industry. "But us as a company, we're going to make mistakes, but we're going to do more things right than wrong," he said. "And our strategy is invest a ton of resources in … what we believe is needed to make MSPs successful."
Kaseya didn't buy Datto to create value by cutting costs and maximizing earnings, Voccola said. "Our investment thesis is one of growth, and growth requires investment," he said. Kaseya already has added 65 people in R&D and plans to add an additional 100 in the months ahead, Voccola said. Also, January 1 of this year, there were 826 bodies in software development. Today, there's 891. By the end of the year, we are hoping to have a little over 1,000 people, he said.
"We are giving the ammunition, the resources to the people who design really awesome products so they can do more," he said. "This isn't something that's going to backtrack if the global economy slows down." Kaseya has worked to commercially integrate new products from the Datto acquisition. And Kaseya will integrate all of Datto by January, Voccola said. "There are already six workflow integrations completed, and we'll be adding 30 in the coming weeks, all done within IT Complete," he said.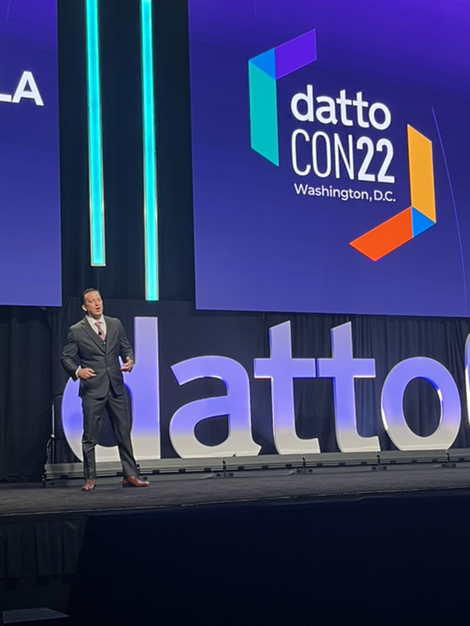 Datto's global partner program is expanding, offering more partners the ability to participate in the MSP growth-oriented program. This includes doubling market development funds (MDF) and tripling global partner program personnel. Attendees also got a preview of multiple innovations the company is planning, including Datto Managed SOC, powered by RocketCyber; Datto EDR; and Datto Secure Edge, a SASE offering. These solutions allow users to securely connect from anywhere and access sensitive data in the cloud, the company said. 
Source: Datto, Channel Futures, Channel Futures and CRN